Nsfas application status 2023-2024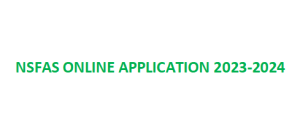 Nsfas application status 
Applied students who have not gotten any response towards their National Student Financial Aid Scheme (Nsfas) application can check the status of their application by following these simply step by step provided below.
How to check Nsfas Application Status   
How do I Check my NSFAS Status?
You may check if you're eligible for financing by logging into myNSFAS. Students who have not yet received feedback on their applications should keep an eye on their application progress. If you're one of these students, do the following steps:
Kindly Login to the application on the NSFAS online platform at the official NSFAS website: my.nsfas.org.za
Please input your username, password, and click on SIGN IN.
After search for

Track Funding Progress

 and click on it.
Applicants should note that, once they have gained access, they can see the current status of their application. If you have a message that reads, "Provisionally Approved," you may contact your school to ask for further assistance.
Contact the Student Finance Department for assistance. If you have any additional questions, you must contact the NSFAS team, as they are the only ones who can disburse or process funds.
National Student Financial Aid Scheme (Nsfas) contact details
For general, student and NSFAS Wallet enquiries
For all other queries regarding students:
Tel No.: 08000 67327
Email: info@nsfas.org.za
Postal Address
University and TVET College documents
Private Bag X4, Plumstead 7801, South Africa
Postal Address
NSFAS Wallet documents
Private Bag X6, Plumstead 7801, South Africa
Physical Address
4 Christiaan Barnard Street, Cape Town City Centre, Cape Town, 8000
The National Student Financial Aid Scheme (NSFAS) is a government institution under the Department of Higher Studies and Training that was founded in 1999 under the NSFAS Act (Act 56 of 1999) to help disadvantaged students continue their education at public universities or TVET institutes.
Click here for Nsfas Online Application
RELATED LINKS